The Tehuantepecer – the Mistral of Central America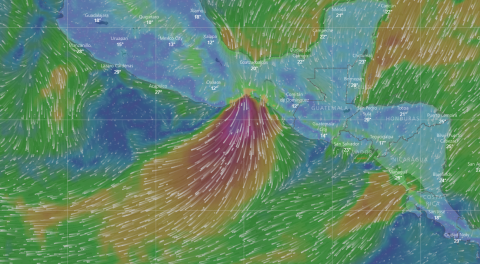 Summary
The Tehuantepecer is a Mexican equivalent of the French Mistral.
Leaving the hustle and bustle of the Panama Canal and with no warnings for any tropical developments in the Eastern Pacific, some calm weather days are to be expected along the general shipping trade lane. However, experienced mariners will know of the surprise of the sudden rough conditions that can occur near the Gulf of Tehuantepec. For small vessels this could spell trouble – if you can spell it!
The Tehuantepecer is a Mexican equivalent of the French Mistral. It is named after the Gulf of Tehuantepec, which is located on the southernmost part of the Mexican west coast.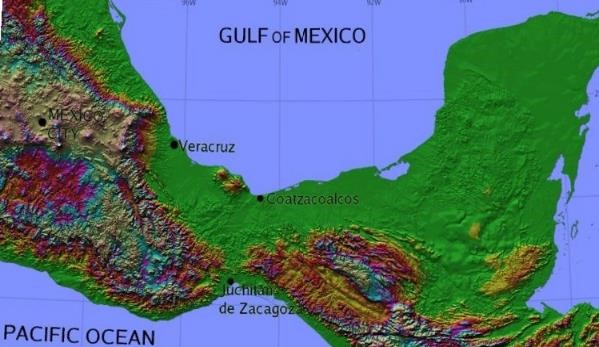 The anatomy of the Tehuantepecer
A precursor of a Tehuantepecer is an east-moving cold front passing the eastern part of the US. If the cold air behind the front moves towards the Gulf of Mexico, everything is set up for a wind event in the Gulf of Tehuantepec. When the cool and relatively dense air mass reach the Mexican mountain ranges, the way ahead is blocked. But there is a hole in the 'dike', namely the Chivela Pass (see figure above). As the dense air cannot move over the mountains, it is funneled through the pass. This leads to a significant increase in wind speeds. In the Gulf of Tehuantepec the wind speeds will normally reach gale force (25-45 kts), but in rare occasions winds can reach storm or even hurricane force (up to 100 kts).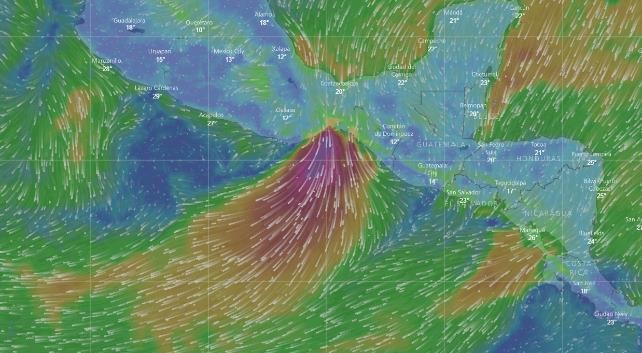 A Tehuantepecer event
A Tehuantepecer event occurs regularly and can last for a couple of days and up to a week and the funneled, strong winds can be felt several hundred nautical miles coast. Although the fetch of the winds is rather short, significant wave heights of 4-7 meters can typically be observed. The large vessel in the global merchant fleet can easily handle these conditions, but for small vessels these conditions are to be avoided. Below is an image of satellite-measured wind speeds during a severe Tehuantepecer event with winds up to 25-35 m/s, which is storm to hurricane force winds.